WELCOME
We Are A Simple Company, That Creates Simple Online Store Websites,
To Make Shopping Experience Simple & Enjoyable!!!
ISGstores Presents...

A New And Unique Online Store Network And Online Classifieds Ads Directory
For The Baby Boomer Generation
That Will Change The Way Consumers Can Easily Find Your Company
And Changes They Way They Shop!!!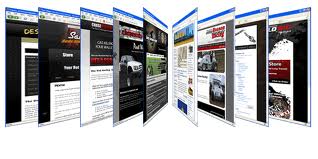 ISGstores is aggressively building a network of a minimum of 200 new "product specific", "category specific", and "theme-specific" Online Store and Informational websites for the Canadian, United States consumer markets. The ISGstores network has been specially developed for those of the Baby Boomer generation and the 40+ consumer market to meet their needs and address they way they want to shop.
Our Online Stores are user-friendly - easy to navigate, and easy to locate, read about, and purchase the product, and get off of the web site, in very little time. This is especially to those of the baby-boomer and 40+ something crowd who do not have the patience, nor the time, to sift through and navigate a large Online Store with hundreds or even thousands of different products, pop-up ads, surveys and items on sale.
Wtach for Our Launch
To Learn About The ISGstores Online Store Network, Click Here
The One-Stop, Future Shop!
|
Home
|
About ISGstores
|
Demo Store
|
Ad Space|
Investors Wanted
|
Contact